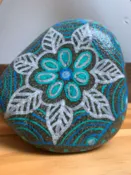 To my work, I bring compassion, skill, intuition and the strong intention to contribute to my clients' growth, well-being and relational happiness.
Anchored in a lifelong passion to help people create and experience healthy relationships, I became a psychotherapist, with a specialty in working with couples. In order to best reflect my expertise and creativity, I have since transitioned my work to Relationship Coaching. There is nothing else I would rather do!
After earning my masters degree in Clinical Mental Health Counseling from Antioch New England University, I went on to be trained in the Developmental Model for Couples Therapy (created and taught by Ellyn Bader and Pete Pearson). This model serves as the foundation of my coaching work, with its emphasis on self- connection and authenticity in order to create emotional intimacy in partnerships. I've also been trained in Emotionally Focused Therapy (Sue Johnson), the Gottman Model (John and Julie Gottman) and Nonviolent Communication (Marshall Rosenberg).

Additionally, the principles of inner wisdom, courage and faith, inspired by my practice of Nicherin Buddhism, are infused within my approach. These powerful influences, along with a strong belief in the positive transformation of relationships even in dire circumstances, are at the center of my work.
I enjoy working with motivated couples and Individuals who:
are wanting to take a deeper look at the dynamics in their relationship
take ownership of their own contributions to what is working and not working
are open to learning and practicing new and better ways of relating
are receptive to being offered support and encouragement to grow both individually and in their partnership
desire high quality relationships and life
On a Personal Note
Facing inevitable challenges and hardships in our lives is a universal task. I myself have learned to move through mine with courage, faith, wisdom, and an openness to grow. I inspire others to do the same.
Some of my most favorite things in life are being a lifelong learner, walking in the woods, flower gardening, ballroom dancing, cooking and baking healthy food, authentic communication, rock painting, taking the time to focus on the simple joys in life and experiencing the love I am blessed to give and receive.